Located in the heart of downtown Englewood,
20 Grand
provides luxurious residences that complement your modern lifestyle. Developed by Premier Developers, 20 Grand offers 96 sophisticated units, excellent amenities, and a wealth of practical solutions for everyday living.
The location
This boutique building in
Downtown Englewood New Jersey
is conveniently located near wonderful restaurants, bus service to the Port Authority Bus Terminal, Bergen Performing Arts Center, and the George Washington Bridge Bus station, Manhattan - bringing convenience to your everyday schedule.
Spectacularly landscaped grounds
20 Grand also features beautifully designed green space to bring to life the idea of relaxation, restoration, and rejuvenation amidst today's chaotic city environment and an ever-grinding lifestyle.
Floor plans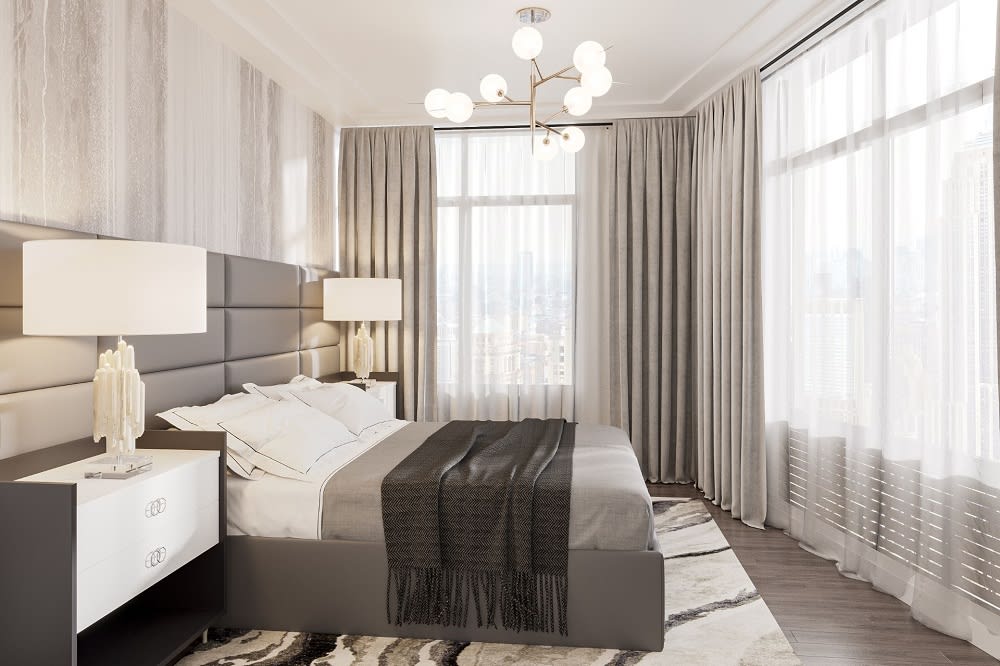 20 Grand reatures
an array of floor plans
, including a studio, one-bedroom, or two-bedroom apartments.
Studio apartment:
Studio apartments present two options: one with a terrace and one without any terrace.
One-bedroom apartment:
There are multiple options for one-bedroom units. The first unit takes an L design with a bedroom and one bathroom. The second option takes a figure 7 design, also with one bedroom and a single bathroom. The third option has one bedroom, one bathroom, and a terrace. The fourth option has one bedroom, one den and one full bathroom. Some units feature terraces as well.
Two-bedroom apartment:
You can choose a unit with two bedrooms, two bathrooms, and a terrace, or one with two bedrooms and two bathrooms without a terrace. There are also units with two bedrooms, two bathrooms, and a den.
Holistically designed units
Every home at 20 Grand features beautiful hardwood-style flooring and in-unit laundry. 20 Grand provides a range of other amenities to enhance your comfort and help you get the most out of your living experience. The following are some of the amenities to look out for:
Community amenities
Rooftop terrace: A rooftop terrace is a perfect place to get plenty of sun exposure, even during winter. The rooftop deck provides residents with a perfect place to relax with friends or hold parties, but you also get an excellent view of the city and the surrounding neighborhood.

Outdoor barbecue grilling station: The 20 Grand outdoor grill stations are definitely the envy of the neighborhood with well-thought-out, beautiful, and innovative ideas. It is the perfect favorite warm-weather gathering spot to host parties and make merry.

Sauna: The building features a sauna on the 3rd floor amenity space. Sitting in a sauna can significantly improve your cardiovascular health by increasing circulation. You can sit and relax in the room for a given period to let the steam work its magic, so you maximize the wellness properties of the heat and steam.

Private outdoor pool: If you are looking for a chic apartment with a private outdoor pool, the 20 Grand has you covered. Even though you might not use your swimming pool daily, accessing it at your pleasure is a real plus for your relaxation and unwinding.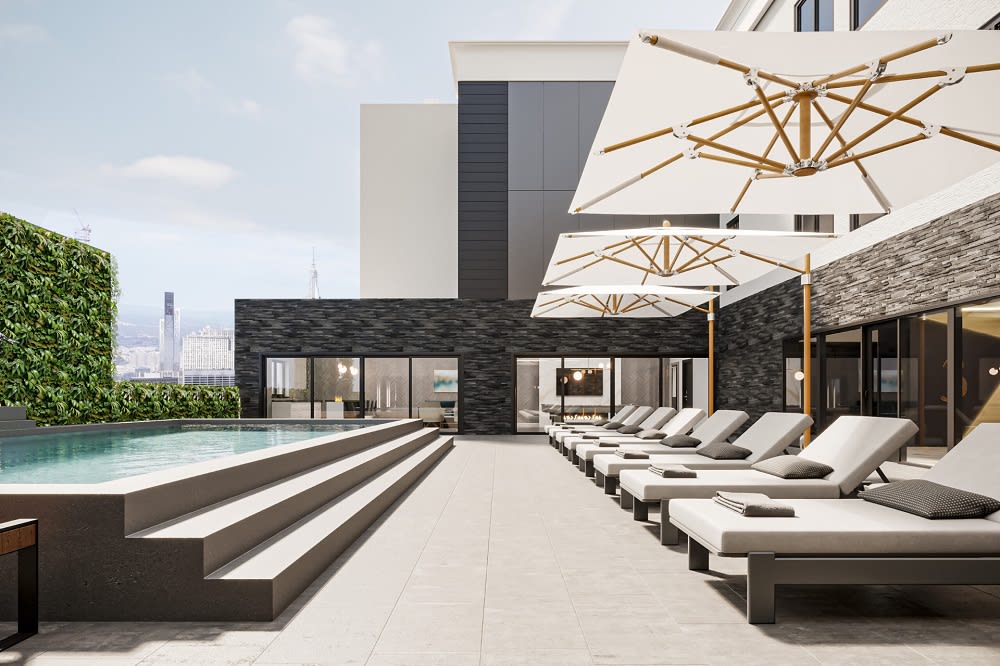 Rooftop terrace

Free Wi-Fi in common areas

Private parking

Concierge

Touch-less entry to buildings and units

Online rental payments

Online maintenance requests
Apartment amenities
Quartz countertop: Quartz countertops regularly top the list of the most popular surfacing materials for a kitchen or bathroom due to their stylish look, wide range of color options, and customization options. Because quartz is non-porous, they are more stain-resistant compared to natural stones such as granite, which are porous and absorb liquids and moisture.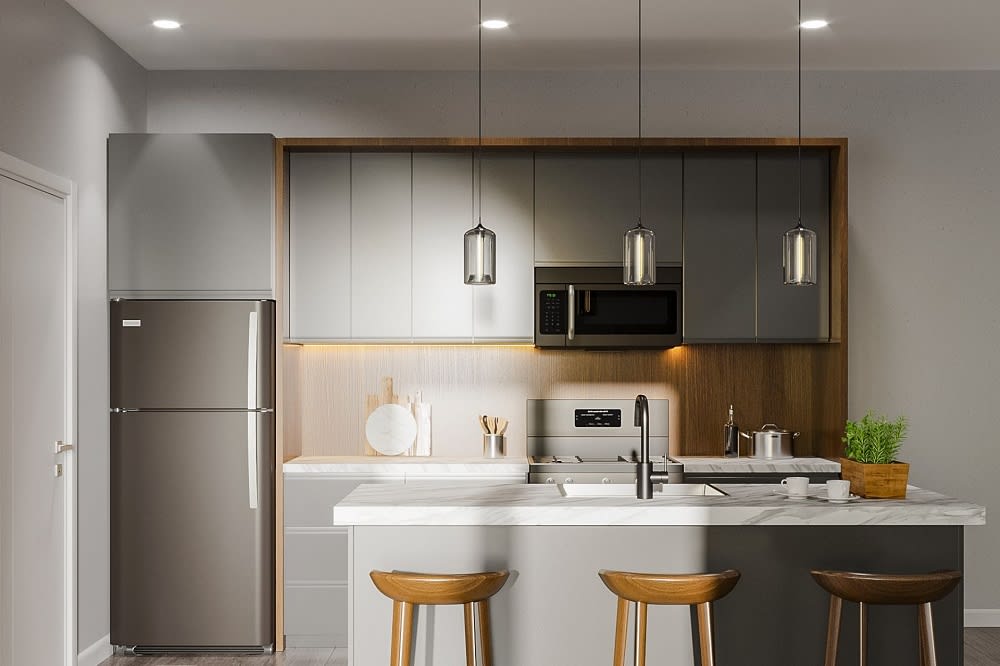 Open floor plan: There is no doubt the current trend among home buyers is an open concept floor plan. Without doors and walls acting as barriers from room to room, you will have open space that makes a small room look big. An open floor plan is also beneficial when hosting guests as it makes entertaining family and friends enjoyable and easy. Without the walls in between these spaces, you can be in three different places at once, making hosting a breeze.
Other apartment amenities to expect include:
Outdoor terraces in selected units

Top-of-the-line stainless steel appliances

Air conditioning

13' ft. ceilings in selected units

Washer/dryer
20 Grand Apartments: adding beauty and comfort into your everyday living
Premier Developers LLC is one of New Jersey's renowned real estate development companies setting the standards in luxury, craftsmanship, and attention to detail. The 20 Grand apartments are designed to provide residents with elegance and ultimate comfort. Despite its innate privacy, 20 Grand apartments are only a few minutes from a bustling downtown filled with ethnic restaurants, art galleries, and specialty shops.
Are you looking for a luxurious Englewood home? Contact Taryn Byron today! Our realtors will be happy to serve as your real estate agent in Englewood, New Jersey, and answer any questions about Englewood homes for sale. Our broker and president,
Taryn Byron
, has over 17 years of experience in the industry and brings a versatile skill set to the table to ensure your home buying process is as smooth as possible.