Jersey City, New Jersey, is a dynamic, diverse community with New York City's life, excitement, and amenities within an easy commute. It's the perfect mixture of small-town vibes and big-city hustle with Manhattan skyline scenery. When you are searching for homes for sale in
Jersey City
, you need to be aware of specific factors that will help you find the home of your dreams. Of course, working with a realtor while you search for a new place to call home is the best thing you can do to make sure you do not miss any vital details during your search. Along the way, you'll come across a variety of Jersey City homes in your endeavor, but you need to understand these important elements to make your search more productive.
CJ Dalton
has a team of expert realtors who can help you discover the important things to look for when you want to buy Jersey City real estate.
Focus on the features you must have in your home
Photo courtesy of Unsplash
You may be interested in buying Jersey City real estate and have a list of unique, must-have features. It may be easy to find a variety of homes that contain some of the features you want, but not all, so you may need to narrow down your list of what you truly need in your new home. Make a prioritized list to really hone in on the features that are most important. Do you need a walk-in closet or garage for more storage space? How about a yard? A home office? A spare bedroom?
Assessing the features that mean the most to you will enable you to find a home in a shorter amount of time because you'll be focused on the dealbreakers.
Narrow down the ideal location
If you have an idea of where specifically in Jersey City you would like your home to be, then you are one step closer to finding the best home for you. Jersey City contains many different neighborhoods, and it will help your search if you narrow down the place where you would like to live.
Exploring the different neighborhoods of Jersey City real estate will also give you a broad overview of the unique characteristics and differences between each neighborhood. You can work with a realtor to focus on only one or two of your favorite neighborhoods in Jersey City. Doing this will help you have a greater chance of finding the perfect property.
Focus on your long-term goals
Think about the goals you want to achieve over the long term. Do you want to have your home for the rest of your life? Do you want to
renovate
Jersey City real estate and then sell it years later? Some neighborhoods in Jersey City may be better for different purposes. Take the time you need to understand the goals you want to achieve. Short-term goals are helpful for giving your realtor a basic idea of what you are looking for in a home. But if you want to provide your realtor with a clearer picture of your real estate needs, you should speak with them about your long-term goals and what you would like to do with the Jersey City property ten years in the future.
Examine the condition of the property
Work with your realtor to find a professional home inspector to assess the property and determine if any structural damage or other problems need to be remedied before you purchase the home. You do not want to buy a new home only to learn that you will have to spend an entire year (and a lot of money) improving the property. You cannot always trust the photographs posted online regarding the property's maintenance and repair needs. You also need to inspect any
zoning laws
which may affect your Jersey City property. Any upcoming changes proposed by the zoning board may influence whether you want to buy a specific property or not.
Finding Jersey City homes for the best price
The price you want to pay for Jersey City real estate is also important. Make sure you inform your realtor of your price range. By doing this, you will be able to narrow your search to those properties that are within your ideal budget. You may also want to stay in a specific price range for tax purposes. Informing your realtor of your ideal price will enable them to focus on finding you the best house for your proposed budget. Do not try to search for every home in Jersey City if you know that some houses will be outside your price limit. A realtor can help you find neighborhoods and locations of homes and condos for sale in Jersey City that are within your price range.
Quality of the schools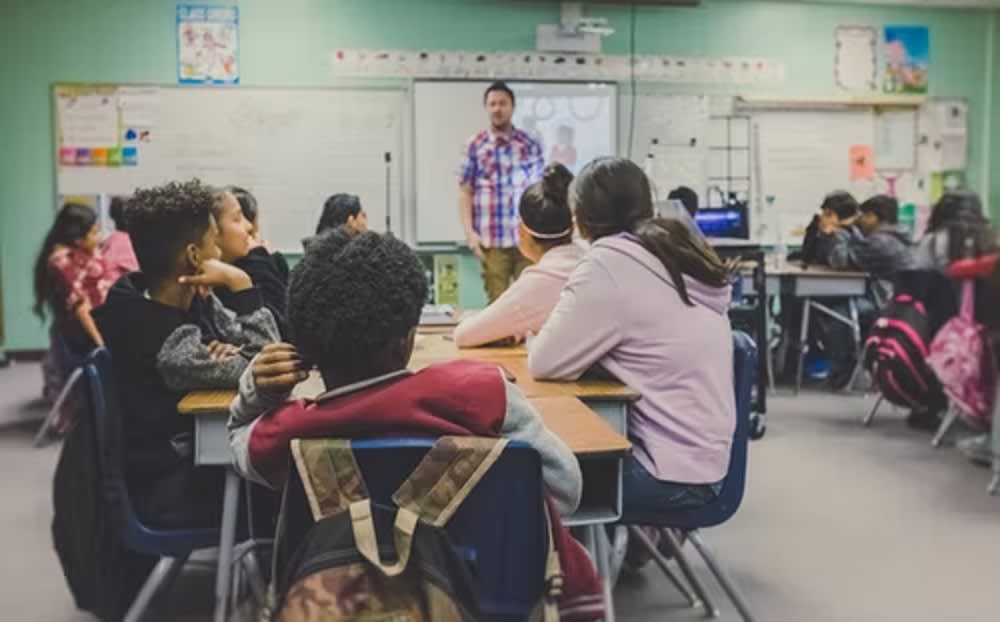 Photo courtesy of Unsplash
The quality of the
schools
in your neighborhood will be especially important if you have children or plan to in the future. Also, the quality of schools is typically correlated with higher property taxes. If you want to live in a neighborhood with exceptional schools, you need to inform your realtor of this fact. Do not be afraid to ask to see homes for sale in Jersey City that are in neighborhoods that contain well-renowned schools. The school district in your neighborhood can influence many aspects of your home life. Speaking with your realtor about the quality of schools in your neighborhood is a good idea.
Focus on the size and the floor plan
The size of the home and the floor plan are important elements that you must analyze when purchasing any property. Before you decide on Jersey City real estate, speak with a realtor about the size of the home you want to purchase. Also, remember to focus on scrutinizing the floor plan, so you don't purchase a home with one small bathroom and oversized bedrooms or a layout that doesn't work for you. A floor plan can tell you a lot of information about a home. Your realtor will also know what to look for in size and floor plan.
When you're ready to find the home of your dreams, The
CJ Dalton
real estate team is happy to answer your questions about all of the incredible Jersey City real estate available today.
*Header photo courtesy of Timeout